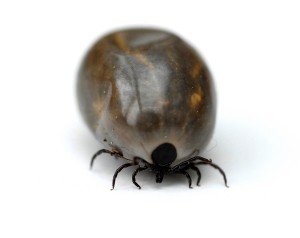 Among the biggest misconception about orchids is that they are parasites. Most people will conclude this because in the wild most orchids are found to grow in the branches of trees and some even cling on bushes. Although we can consider some orchids parasitic, this is entirely because of a different reason. Let me shed some light on what "real" parasitic orchids are.
Many species of orchids are epiphytes. This literally means "on top of plant". They are called this because they usually attach themselves to the branches of trees. They are also referred to as air plants because they absorb moisture and nutrients from the air that surrounds them. This is also why most orchids require proper ventilation to thrive.
The orchids that hang from tree branches and birches get the nutrients not from the tree itself but the surroundings. They live "up there" because this is where they can get the best of the best nutrients from its surroundings, such as from dead leaves and bird droppings. That is why to classify them as parasitic because of their chosen location is completely untrue.
On the other hand, there are orchids that are considered parasitic. These orchids rely on their "partners" to provide them food. These partners are fungi.
Some orchid species cannot create their own food through photosynthesis. So what they do is they rely on the fungi on their roots to create the food for them. These are the more appropriately called "parasitic orchids".
In reality parasitic plants, like mistletoe, are considered parasites because they cause damage to their host plants. Orchids that cling and hang from trees are actually somewhat beneficial. Their host trees are considered more of a stage for them to thrive rather than a host to steal nutrients from.
Lastly, yes there are such orchids that are considered parasitic or semi-parasitic. These orchids are from the genus Corallorhiza. But they are quite rare and can only be found in the wild. They do feed off of a tree, but as I said they are quite rare.
Orchids are one of the most resilient plants in the world. It can thrive in almost any place in the world. Considering them to be parasites is maybe the biggest misconception there is.
What do you think about orchids being parasites? Do you have any other information about them? Please leave a comment below.
To allow orchids to thrive, it helps to replicate their natural environment, this really cool tool will help you do just that: Orchid Potting Tool